Book now
Hotel Le Saint Gregoire Paris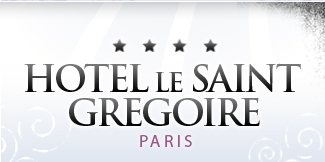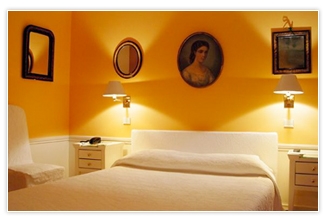 The Hotel Le Saint Gregoire is a property dated back to the Eighteenth century which became the seat of a beautiful and refined 4-star hotel.

The position enjoyed by Le Saint Gregoire is enviable, a short walk from Montparnasse and Saint Germain des Prés, but at the same time situated in a very pleasant and quiet area.

Among the many services that the hotel features underline the inner garden and the lovely reception hall with its romantic fireplace which, during the winter, helps to give guests a familiar, warm and intense atmosphere.

Another plus of the hotel is without doubt the staff, very friendly, knowledgeable and able to accommodate guests of any nationality.

To conclude we can not forget the pleasant breakfast room with its distinctive vaulted ceiling in which starting a new day will be a "Pleasure".
Give us your Feedback
Hotel Le Saint Gregoire, 43, Rue Abbe Gregoire - Paris